Innov'ATM allows all regional airports in Europe to access to its AirportKeeper platform, enabling them to digitize their operations and share information within the airport community.
For more than 8 years, Innov'ATM distinguishes itself as an innovator in the field of air traffic optimization and drone traffic management solutions. This company, based in Toulouse in France, employs many technical and business experts, makes the difference by its Agile approach concrete and efficiency-oriented, putting technology at the service of air transport with pragmatism.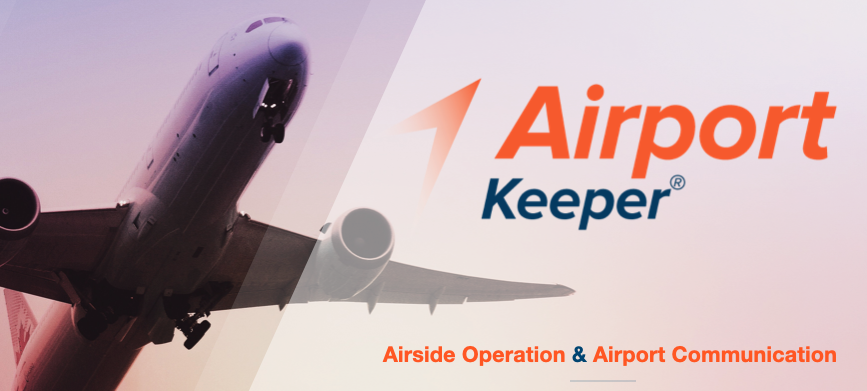 With this in mind, Innov'ATM has decided to support regional and local airports in this period of recovery of European air traffic. This support is translated by the opening of a new platform of information sharing and collaboration for all types of airports, whatever the typology of its traffic and directly accessible on the website.
In 2020, with the health crisis related to COVID-19, airports saw their traffic severely reduced with an average drop of 70% compared to 2019. The outlook for 2021 reveals a traffic divided by two compared to the pre-crisis period.
"With the acceleration of the vaccine policy in many European countries, the recovery of air traffic should be confirmed over the next few months but will remain slow. It is therefore essential for airports to reduce their operating costs by improving the use of their resources. In this context, we want all types of airports to be able to benefit from digital solutions such as ours, which until now have been reserved for larger airports," says Stéphane Bascobert, president and co-founder of Innov'ATM.
For Laurent Nicolas, Director of Innov'ATM's Aircraft Transport Industry Business Unit: "Since 2016, we have been working hand in hand with our partner airports' operational staff in order to offer adapted and pragmatic solutions. Our agility and expertise, recognized by users, have enabled us to adjust AirportKeeper to many different use cases."
Operational since 2019, this comlete airside operations management and team collaboration solution has an ergonomic, simple, efficient and cost-effective interface.
AirportKeeper offers, on a unique platform, a real time flight tracking, gives access to information and facilitates communication, in a mobile way for all airport actors.
"Many smaller airports are not in a position to make investments to improve their information systems in these times of crisis. With AirportKeeper, we provide them with a flexible, immediately accessible and universal solution to enable better cooperation within teams, saving time and efficiency, and this without any commitment for the manager" says AudricSemezies, Innov'ATM's sales manager.
So that airports can judge for themselves the relevance and efficiency of such a tool, AirportKeeper offers a trial period, without installation and without commitment, up to 1 month of free use of AirportKeeper features.
To know more about it: www.airport-keeper.com