In this exclusive interview, Carole Dupré- program manager and ATM expert at Egis - discusses the concept of ATM Data Services provider and the Coflight Cloud Services project. These are the first steps towards more flexibility by ANSPs and virtual centers. Interview by Andrej Němec.
Carole Dupré, I am glad you accepted my offer to conduct this written interview with FoxATM and I would like to thank you also on behalf of our readers. To start with, can you tell us about yourself, your personal background, and your professional development? How did you land your current job as Project Manager and ATM systems expert at EGIS?
It is my pleasure to share my views with you and FoxATM readers.
As far as I remember, I have always loved looking to the sky for hours to see the white trails of aircraft crossing. As a child, I always wondered how aircraft successfully and safely passed and not crash into each other. It was the beginning of my passion for aviation and I still have it today.
I graduated as an engineer at the French Civil Aviation School (ENAC) in Toulouse, and learnt a lot about aviation in general, and more particularly about ATM and computer science/HMI design.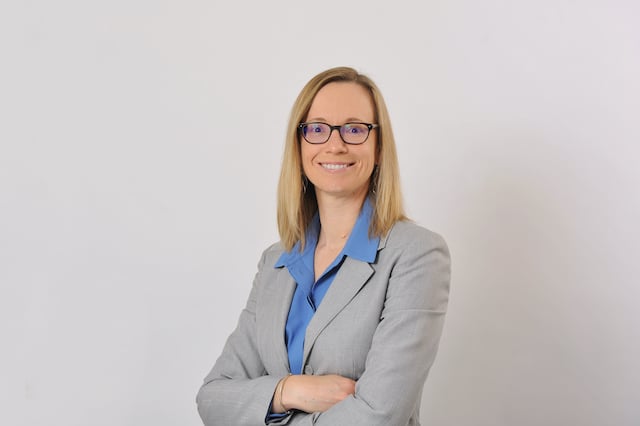 Photo: Joseph Godian
I started my professional career as User eXperience Designer and Project Manager producing HMIs of multi-touch devices for both military and civil European ATM research projects. I had the opportunity to work across several domains including retail, trading and natural resources management. It was great to discover so many domains and end-users and work with them to understand their strategic, operational and technical needs and address them through HMI design and development.
However, I was missing the aviation industry, so in 2011 I decided to go back to my first love and work fully in this domain, at Egis. For nine years now, I have been working in ATM as an expert in engineering on various projects (ATCO/ATSEP needs, functional, systems, support to programme management, etc.), and I have been supporting several consultancy projects.
Can you tell us about your company in a nutshell? What is the EGIS core business?
Egis has been working in aviation for 50 years, and in ATM for the last 30 - with initial projects on satellite navigation and safety for the French DGAC and the European Commission. As we've grown over the years, our enlarged teams have supported many ANSPs in Europe and across the globe, focusing on new technology, systems and standards, from strategy to operations. Our expertise leads us to work on exciting topics and developments in ATM like remote towers, digitalisation, new business models and cooperation or environmental performance, sometimes working with our colleagues at Helios, who also have a rich heritage in ATM consultancy and are part of the Egis group.
Egis also provides consultancy and engineering services to the wider aviation industry like airports or institutions and authorities. Our teams are aviation experts but the Egis group works across many other sectors that contribute to designing and improving our living environment and infrastructure like transport, buildings and energy.
What are the projects and activities you are involved in? What are the main challenges in your workplace? To date, what professional achievement are you most proud of?
I have been working for five years on a project called "Coflight Cloud Services" (CCS), which aims to provide remote delivery of Flight Data Processing (FDP) services to ANSPs. I have been working on the operational concept of this project to define the functional and non-functional services that a data service provider should deliver to its customers in this context. In the last two years, I've been supporting the development of the first CCS service for the Swiss ANSP Skyguide, as operational expert both on functional and organisational aspects. Also, I've been working on SESAR2020 PJ16 on Virtual Centre to study operational aspects, including an analysis of the possibilities offered by Virtual Centre and the ADSP concept for contingency purposes.
I am also working on projects around Remote Towers.
I think the main challenge in my activities - and it is what makes them interesting too - is to be able to regularly take some steps back on my work to keep doors open to new solutions/ideas. It is always easier to reuse existing solutions to one particular problem that has worked in other project contexts instead of developing something new, especially in our aviation industry where innovation can be quite slow. However, each project, each customer, each context is different. Finding the best solution to a particular problem requires some "out of the box" thinking. Only in these circumstances can innovation emerge and I think we need to look to innovation to find some long-term solutions for aviation to recover from the current crisis. This is where Egis can provide some extra support to its customers in resilience planning and in building future-proof operations.
Today, the professional achievement that I am most proud of is the work I have been doing since 2015 on the Coflight Cloud Service project, itself based on ADSP concept. Even though the COVID-19 crisis postponed the official commitment of its first customer, Skyguide to deploy the first CCS service (commitment initially planned during WAC2020).
In one of your recent publications "The future of ATM with the introduction of ADSP" you presented and thoroughly described the ATM Data Service Provider concept. Can you sum up the main features that characterize an ADSP?
For me, an ATM Data Service Provider (ADSP) is an entity that will manage all (or parts of) the provision of ATM data to enable Air Traffic Service (ATS) units to provide ATS services, through SWIM-compliant and standardised data interfaces. The principle of having standardised interface is a key point of the concept, supporting interoperability with other systems. It will enable ATSUs to change ADSP in case they are not satisfied with their services, just as we do in our daily life with our smartphone operators.
I also think that ADSPs will not necessarily need to be close to their customers from a geographical point of view. They could be distant and still provide efficient and reliable services.
The introduction of ADSPs follows the conception of a new model for ATM data service provision, depicted in the SESAR Joint Undertaking "Airspace Architecture Study" on a future Single European Airspace System (SEAS). As part of the conclusions of the study three recommendations were issued for consideration by the European Commission. In particular recommendation 2 is that of "Realizing the de-fragmentation of European skies through virtualization and the free flow of data among trusted users across borders" for which the "Europe-wide implementation of fully interoperable ATM data services providers" is seen as a crucial element. Can you explain why ADSP is crucial for realising the defragmentation and what in your view it will look like? Can we expect an ATM/ADSP Single European Market to ultimately materialize?
From my perspective, defragmentation cannot be fully achieved without an ADSP competitive market. That said, ADSPs are crucial because they can provide harmonised and improved ATS services to several ATSUs with the same level of data services, independently of national borders. They also enable air traffic service upgrades for end-users to a wider airspace than today through one single system upgrade, all of which is essential to defragmentation.
In terms of what it looks like, it will enable new solutions for dynamic optimisation of airspace, capacity-on-demand based on several operational centres or for contingency and resilience. Indeed, ADSP allows far greater adaptability to demand than today's monolithic ANSP structures and it enables the network to adjust to demand shocks such as the one we're seeing with the Covid-19 pandemic. It will also support cost reduction for ANSPs and ATSUs through rationalisation of their infrastructure, economies of scale on ATM/CNS systems, decrease in operating costs in ATSUs and opportunities for cost sharing for any upgrade. With an ADSP competitive market, ADSP services would be available at lower prices.
Eventually, I expect that in Europe, we will have a limited number of ADSPs providing ATM data services to all European ATSUs and an increased cooperation between ANSPs. For economic reasons, I believe that this would indirectly imply fewer ATSUs in Europe than there are today on the market. With the dynamic optimisation of airspace, which translates into the delegation of airspace between cross border ATSUs during peak hours or night-time for instance, it seems viable from an economic and operational perspective to pool some ATSUs together.
I also tend to think that the national boundaries that we know today (i.e. one ANSP by country and one ATSU owned by one ANSP) may not completely disappear but be less significant to support a wider point of view at the European level. Even though, ADSP and ATSUs will still need to recognise sovereignty aspects that will stay an important issue for State and defence purposes.
With the current COVID-19 crisis, one could think that these views about defragmentation and ADSPs are no longer on the agenda, or at least not in the short term. However, aviation needs the scalability and resilience that ADSP could provide, both today and in the future, to be prepared to face any situation (and not only an increase in traffic). However, we all know that it takes quite some time to make change and innovation happen in the aviation industry. Investing today in those evolutions would generate benefits in three to five years or beyond. This crisis could be seen as a "good opportunity" and the right time to prepare for major changes and to take some time to manage it thoroughly and incrementally. Look at it now, instead of putting in place emergency measures in a few years' time, when traffic and delays are at peak levels.
In my opinion, we should start implementing this defragmentation and the ADSP concept now to support the future of aviation and to increase the industry's resilience to potential future crises and challenges. I think an ATM/ADSP Single European Market will most probably be a reality one day. Before the COVID-19 crisis, the first ADSP certification was scheduled by the SJU for 2025. There is still a long way to go and there are a number of issues to be resolved, but I really believe it will come - even with some delays due to the current context.
In your article on ATM Data Service Providers you mentioned that ANSPs could be interested either in trying to create an internal ADSP for their own Air Traffic Service Units or with the purpose of offering ATM Data as a service to third-parties such as other ANSPs. This would potentially open up commercial opportunities for many ANPSs, currently financially distressed as a consequence of the COVID-19 crisis. What are the pros and the cons? And what are the advantages and drawbacks of such arrangements?
For ANSPs with several ATSUs that have independently deployed their own ATM/CNS systems, creating an internal ADSP for their own ATSUs is a first step that can represent less investment than setting up an ADSP for third parties. The main advantage would lie in the rationalisation of infrastructure, depending on the ANSP. Even if they are not described as "internal ADSPs" and they do not exactly provide all the features of this concept, several ANSPs are already going down that road and have created or have considered creating "data centres".
Offering ATM data as a service to third-parties such as other ANSPs is likely to be where the commercial opportunities lie. However, it requires substantial investment to reach the point of providing the first data services, and also to manage all the legal, regulatory, insurance issues of an external ADSP, for which regulatory frameworks are still under development today at the European level. But it would make sense for companies, especially in the current context, to first produce a risk/opportunity analysis of this solution and explore this concept (meet first movers, follow existing projects…), thoroughly assess it against their mid-term / long-term objectives, and find out what it can offer before they make any decision.
What are in your view the necessary steps to set up a regulatory framework that can serve the purpose of ADSP implementation? Are there any major obstacles?
The first regulatory impediment is around ADSP certification. A clear route to certification is needed for ADSPs to ensure they can be a trusted part of the future system. This could set requirements on the new organisations, exactly as is done today for other ANSPs under the Common Requirements 373/2017. And from a customer point of view, a certified ADSP providing a standardised ATM Data Service could be trusted. A Member State could then oversee the ADSP (via its NSA) – or have a peer-to-peer agreement in place with another NSA – to give confidence during ongoing operations.
The second regulatory obstacle is around cross border operations and dynamic optimisation of airspace, in an international context. This needs to be addressed at the European level. Data-sharing across flight information regions within or across state borders without a geographic limitation could only work with an ATCO licensing scheme that allows sectors to be handled by different ACCs.
Lastly, I think that the current European framework does not support the development of an ADSP market.
One of the key aspects and major strengths of ADSP is the remote service delivery, an asset when it comes to cost reduction and rationalization. Can in your opinion organizations realistically aim at the modernization of their technology infrastructure while seeking to reduce their expenditures?
Yes, I definitely think they can, although it may initially sound contradictory! If modernisation of infrastructure can represent an investment in the short/mid-term, it can also help save costs in the longer term.
To me, not investing in modernisation at all because of the related costs is misguided. One day or another, any system currently in service will obviously need replacement.
Currently, many organisations will struggle purely from the point of view of cashflow, with investing in modernization of their infrastructures. However, they could use this time of lower activity to advance the modernisation initiative. Then, when funds will be available, the project can advance more quickly.
I believe that taking the conservative approach that tends to consider proven technology as the less risky path, as we generally do in aviation, could increase risk exposure in the future. Even the current crisis shows us that we need to find a way to adapt our current infrastructure.
In the Adaas (ATM Data as a Service) project, EUROCONTROL MUAC and Slovenia Control, successfully demonstrated the feasibility of virtual centres in which the Air Traffic Service Unit is decoupled from the ATM data provider (ADSP), and data services such as flight data management, surveillance, and voice communications, can be delivered cross-border to several ATSUs. This requires a certain degree of interoperability among the different national ATM systems. Can this success in your opinion be replicated? What steps do you think are needed to improve interoperability and harmonization of the European ATM System?
In October 2019, the SESAR2020 PJ16 demonstrations showed the feasibility of virtual centres too. Even though the COVID-19 crisis has delayed the demonstration phase, the Coflight Cloud Services project was about to receive official commitment from its first customer Skyguide during WAC2020, followed by operational deployment of its first service. This commissioning is still planned and it will happen when the situation allows. Therefore, I think we can say that replications of the Adaas success already exists.
However, there is still work to be done at various levels:
Standardise data interfaces between ADSP and ATSUs. A first "pre-standardisation" has been done by SESAR2020 PJ16, but it has to be fully standardised now. It is not straightforward, as standardisation can face difficulties as we have seen for Flight Object standardisation for instance, but it is an important step for ADSP;

Define the regulatory, legal and economic framework for ADSP and its market at European level;

Evaluate the positioning of the current ATM stakeholders (ANSP, industrials…) towards this concept and its development.
You recently subscribed to our FoxATM Market Radar Directory. What do you think of it? Do you like our format and how do you find our newsletter? What are your suggestions?
I find the Directory and newsletter interesting. I also like the idea of creating a virtual community that pools together aviation organisations and professionals who want to share intelligence on current or future projects and activities, therefore contributing to the collaborative development of the aviation and ATM domains.
---
About the author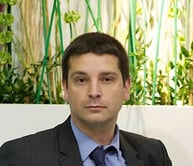 Andrej Němec is an Aviation consultant with over 15 years of international experience in Air Traffic Management, Satellite-Based Navigation, Aviation Safety, and Regulatory Affairs. A Slovenian-Italian national, he holds an MSc in Aerospace Engineering from the University of Rome "La Sapienza".
He is the CEO and founder of NEMAND Ltd, an SME providing Aviation Consulting and Engineering Services currently active with EUROCONTROL and in the recent past also with the European Commission. Since April 2019 he is a partner to the FoxATM Market Radar.