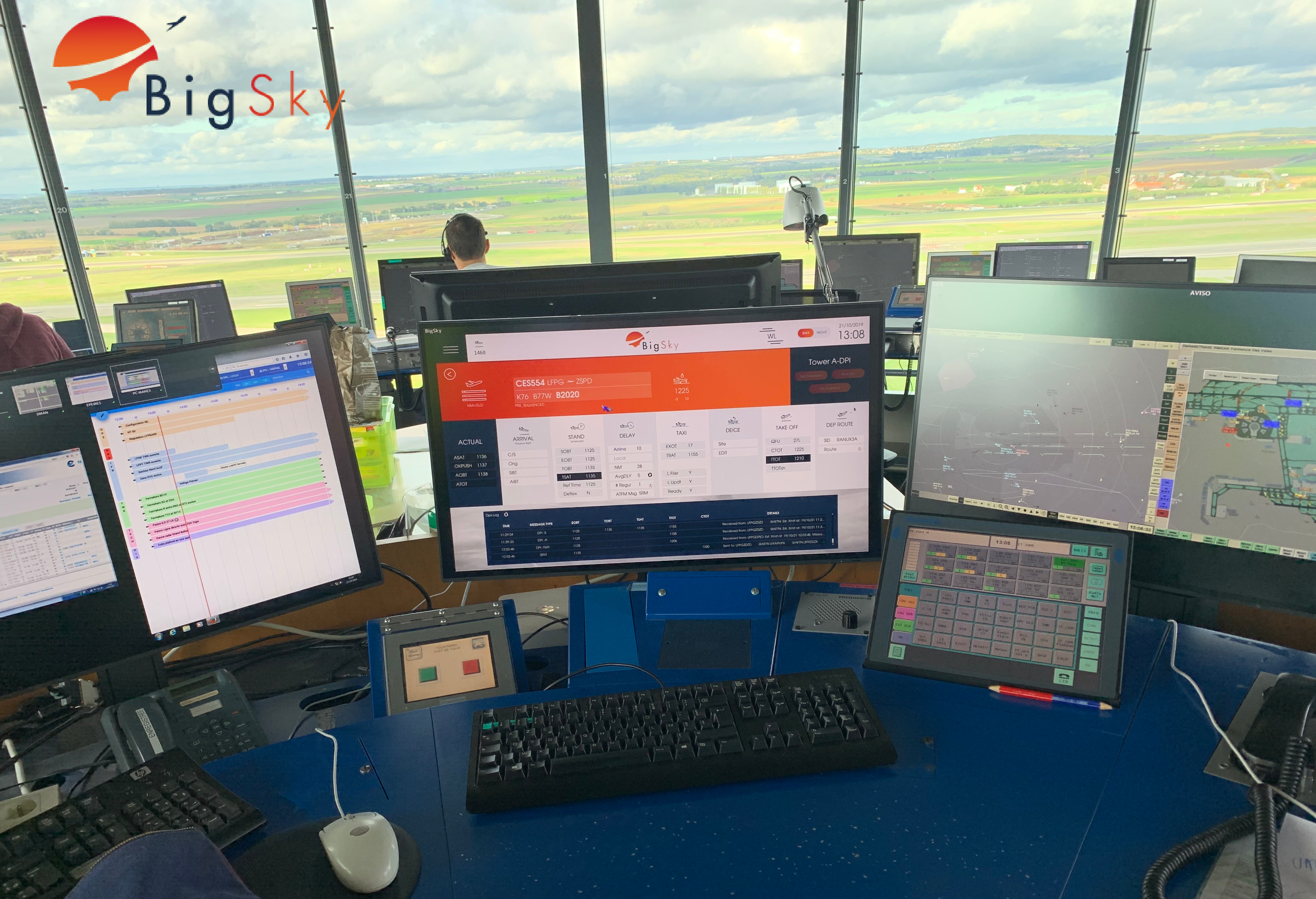 The SNA RP CDG provides air traffic control services which mainly includes the aerodrome and approach control service for CDG but also all or part of approach control for the other sites such as Le Bourget or Beauvais.
In order to best support the operational supervisor in managing air traffic in the most dense and complex area in Europe, Innov'ATM was mandated by the SNA RP to develop the BigSky solution.
A real data exchange platform between all CDM players at Paris CDG, BigSky offers the operational supervisor a high-performance and ergonomic tool to monitor the smooth running of operations in real time, by consolidating and merging all the data for operated flights.