PANSA is one of the ANSPs which not only develops products or services internally but also brings them to the market. In this exclusive interview with Tomasz Kłosowicz, we discuss these activities and how they relate to SESAR and other innovation programs. Interview by Andrej Němec.
Tomasz Kłosowicz, can you briefly introduce yourself, your personal story, and your career path? How did you land your current job as Head of Business Development at PANSA, the Polish Air Navigation Services Agency?
I joined PANSA in 2018. Before I worked in the drone and security company, as well as spent a few years in Brussels, both within and outside the EU institutions. As the current PANSA management is very business and innovation-oriented, and thus open for professionals from a private market, I happily joined the PANSA's business development team.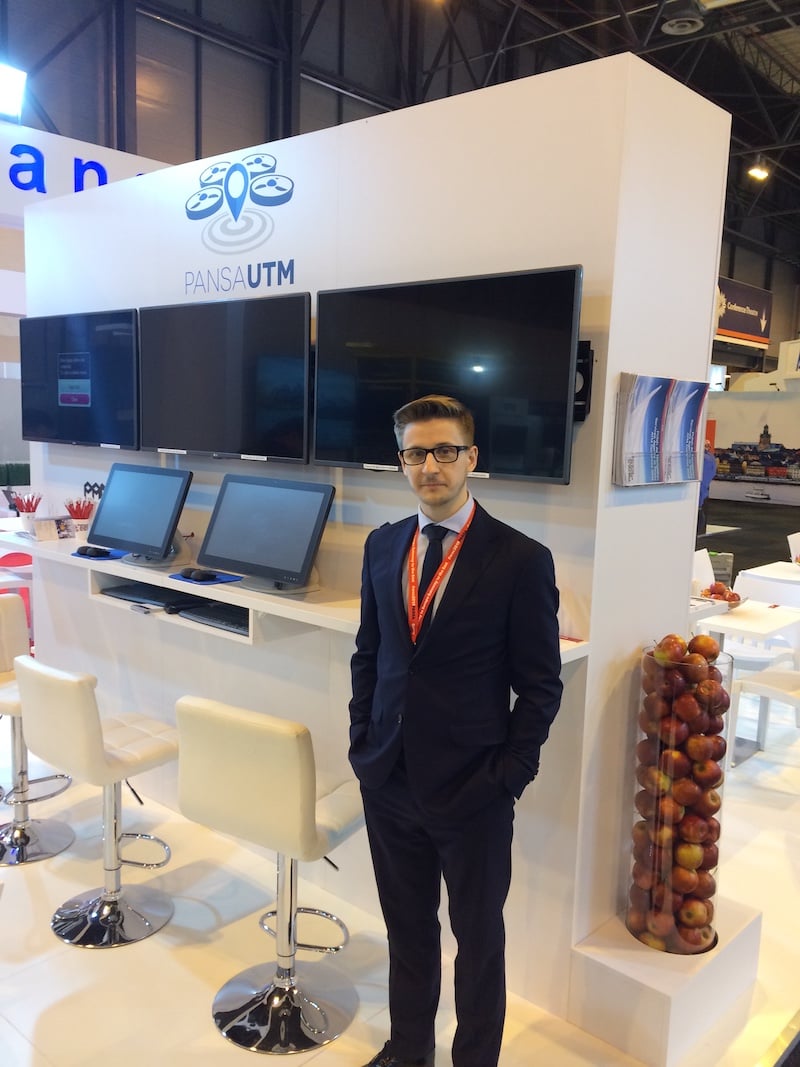 What are the main challenges in your current work environment? To date, what professional achievement are you most proud of?
The aviation industry crisis caused by COVID-19 brings us uncertainties but also from the business development point of view, opportunities. These opportunities are changes that would not have happened so rapidly in the previous ANSPs work environment, like digitalisation, the increased role of the so-called 'non-navigational' products and services, or simply investments reorientation and costs saving. At PANSA, we are for instance in the on-going process of legal changes at the national level, in order to be more flexible and competitive on the European market. Moreover, we build a set of internal competencies, as well as external partnerships, within our Business Development Unit and R&D programme like NaviHub centre in Poznan, to support our business development and innovation goals.
These are also the aspects I am the most proud of. The increased business and innovation-oriented thinking at PANSA, adjusted to our "safety in the air – it is our mission and duty" motto. As the business development team, we have been implementing business tools, as well as moving from the simple sales of fixed products and services to the creation of new revenue streams, adjusted to clients' new needs. As the whole organisation, we partnered and launched the first operational in Europe and commercially ready PansaUTM system (powered by Hawk-E and Droneradar) for drone flights coordination and flight plans management. We also became a slot coordination services provider with the Krakow airport as the first client in Poland. There are way more new products and services to come.
Through the B4 Consortium, PANSA is a member of the SESAR Joint Undertaking for the SESAR 2020 programme, taking an active role in industrial research, validation, and demonstration activities. What is your takeaway from participation in the SESAR projects and what are in your opinion the most promising SESAR solutions, both among the already delivered ones and ready for deployment and the ones in the pipeline?
PANSA considers its presence in the SESAR 2020 Programme from two perspectives.
Firstly, PANSA is an active member of the European ATM community and is actively supporting industry with its experience, based on our operational excellence in ATFCM, U-space and data-based Tower solutions. Our special R&D focus is on connectivity and efficiency, so our ideas are touching new areas such as secondary airports, crucial for the development of the European market.
Secondly, PANSA has strategic development areas, where we actively make use of SESAR activities, partnerships and results. The major take-aways are knowledge and experience. Both actively support our participation in the U-space oriented PJ13 (drone-pilot-ATCO communication), as well as in the solution #35 (Multiple Remote Tower and Remote Tower Centre). We are also working on supporting the implementation of ICAO GRF (Global Reporting Format), by leading the solution #25 (Safety Support Tools for Avoiding Runway Excursions).
PANSA business development and innovation teams cooperate closely; in this way we are able to apply SESAR results to our new products and services, for example through commercially available Common Airspace Tool (CAT) system, which already integrates some results from SESAR Wave 1.
The European ATM Master Plan defines six main performance areas (Capacity, Cost Efficiency, Operational Efficiency, Environment, Safety, and Security) that need to be addressed, to deliver the SESAR vision of a Digital European Sky in 2040. What are in your opinion the most challenging performance areas from an ANSP's perspective? What are your view the most needed improvements in the short-term and what changes are required in the foreseeable future?
Given the COVID-19 crisis, cost efficiency seems to be one of the most challenging performance areas. There is a limit for the ANSPs costs saving, as many of our costs are fixed and, as ANSPs are required to ensure services 24/7 regardless of air traffic levels, we have to be ready to provide full airspace capacity when traffic gets back to normal.
On the other hand, the current situation has for example led to the fact that the recent capacity crunch, resulting in massive delays, has ceased to exist. Nevertheless, the actions initiated before the COVID-19 crisis, especially in the SESAR programme and aimed at optimising airspace capacity, must be continued to prepare for previous traffic level, which will occur sooner or later.
In addition, the current time of reduced traffic also seems to be a better opportunity to develop solutions that take environmental aspects into account. For instance, the Free Route Airspace (FRA) concept shall be expanded internationally, i.e. it is planned to develop the FRA concept with aspects of cross-border operations tailored to users' needs and specifics of the Polish airspace.
The direction of the European ATM Master Plan towards digitalisation translates into PANSA's priorities, including, among others, the development and implementation of the iTEC (V3) ATM system; U-space and UTM system activities; the modernization of airspace; as well as the development towards ATM data service provision (ADSP).
Could you tell us a bit more about the Common Airspace Tool (CAT) developed by PANSA used for the creation and publication of the Airspace Use Plan (AUP)? How does the CAT tool enable Collaborative Decision Making among the different actors?
The CAT system is used for receiving and verifying structure reservations while improving the process of creation and publication of the AUP. It aims to efficiently manage airspace structures in accordance with the Advanced Flexible Use of Airspace (AFUA) concept.
In terms of collaboration, the CAT system closely cooperates with Network Manager and thanks to a connection with the B2B Web Services, it automatically exchanges all information on activities of the structures included in the AUP. The CAT system is also a significant support to airspace users. Thanks to its modern and publicly accessible Collaboration Human Machine (web) Interface, every airspace user can view at PANSA's website, in the form of a map, all current and planned structures, and obtain information about them.
As the CAT system is a solution meant for civilian and military entities, especially from countries that are characterised by strong air traffic and significant diversification of airspace structures, there is a significant interest in the market, fuelled by our above-mentioned development works within the SESAR programme.
PANSA has recently developed other ATM products such as A-CDM Terminus for Airport Collaborative Decision Making, PANDORA (an integrated ATS display system of air navigation services) and the TRack Adviser for Flight Information Concerns system – TRAFFIC. Could you briefly present them and tell us how their commercialization fits into PANSA's business strategy?
The A-CDM Terminus system provides data for planning and managing of airport situations in advance. A-CDM, as a concept, and TERMINUS, as a TSAT (Target Startup Approval Time) generator enable prediction and flow of information on aircraft handling within an airport. The A-CDM Terminus simply means reducing delays, lower noise levels, and most importantly, cutting down fuel consumption. For now, it has been deployed at Poland's largest airport, Frederic Chopin Airport in Warsaw.
PANDORA is a device and the system to display aeronautical information such as maps, meteorological data, frequencies, aircraft technical data and many other documents, that can support air traffic controllers and other operations colleagues in real-time decision making. PANDORA is currently used by our ATCOs, FIS officers and AMC unit.
The TRAFFIC system delivers, process and validates the information from flight plans, before such information is sent to ATM systems. It is our internal integrated initial flight plan processing system (IFPS).
For all of our in-house ATM products we aim to fully commercialise them, however we need to remember that they have been primarily developed for the operational needs of PANSA. Therefore, as an organisation, we are very keen on new business partnerships, like in the case of PansaUTM system, in order to further develop our solutions and to be sure that we can meet the needs and requirements of new potential clients. Here as the business development team with the innovation colleagues, we serve as the point of contact.
You recently subscribed to our FoxATM Market Radar Directory. What do you think of it? Do you like our format and how do you find our newsletter? What are your suggestions?
I really like the idea of the FoxATM Market Radar Directory. Solutions like these are really useful for the aviation market actors, including ANSPs. Unfortunately, there are many procurement and research websites, newsletters, databases and reports that are too vague. This is why it is particularly important that such tools are created and run by people with experience not only in the generally understood aviation industry, but from my point of view, also in very specific air navigation services. Therefore, I find it as a strong competitive advantage of the FoxATM. The only suggestion I can think of is to add also ANSPs to the Suppliers list. The times when we were only non-navigational product and service buyers have gone forever.
---
About the author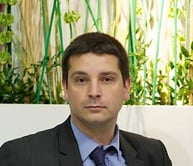 Andrej Němec is an Aviation consultant with over 15 years of international experience in Air Traffic Management, Satellite-Based Navigation, Aviation Safety, and Regulatory Affairs. A Slovenian-Italian national, he holds an MSc in Aerospace Engineering from the University of Rome "La Sapienza".
He is the CEO and founder of NEMAND Ltd, an SME providing Aviation Consulting and Engineering Services currently active with EUROCONTROL and in the recent past also with the European Commission. Since April 2019 he is a partner to the FoxATM Market Radar.