Polish drone flights coordination system PansaUTM, an initiative of PANSA, the Polish ANSP, won in two categories of the ATM Awards 2020 organized by Air Traffic Management Magazine and Unmanned Airspace Magazine, namely the Overall Excellence award for the 2020 ATM industry awards, and also was ranked first in the ANSP UTM Projects category.
Winning of two ATM awards is another distinction for Poland in the area of drone projects. In the last report from Eurocontrol, Poland was indicated as the leader of the preparation to implement the U-Space. Exemplary position of Poland in this area is confirmed also by the report by Drone Industry Insights consulting company. In the report Poland was named the most friendly European country for the drone-involving activities, and the second best in the world just after the Singapore.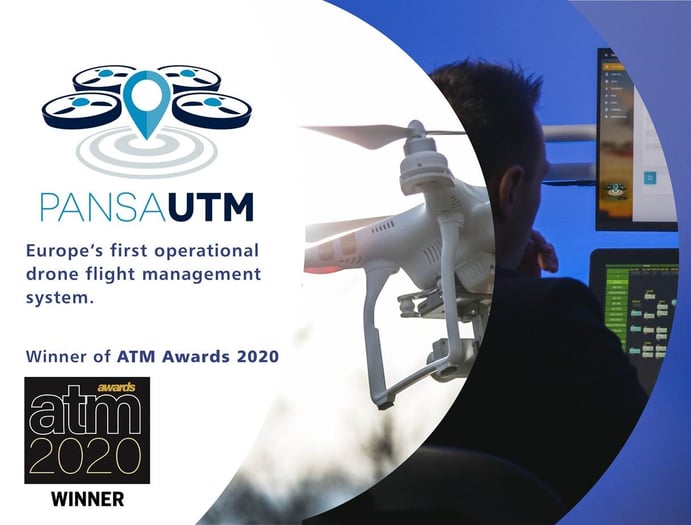 What impressed the judges in particular was the scale and pioneering nature of the work undertaken by the PANSA UTM consortium - said Philip Butterworth-Hayes, editor of Unmanned Airspace.
The jury appreciated the work which "involved, inter alia, setting up a complex network of digital communications between controllers and drone operators to make the flight-related process for visual-line-of-sight and beyond-visual-line-of-sight operations quick and easy".
Poland as one of the first European Union countries regulated issues related to unmanned aerial vehicles. Out of 16 U-Space projects which European countries have to implement before 2030, 9 have already been successfully implemented in Poland and we are working hard on the next six – said Minister Marcin Horała.
Implemented on March 2 2020 PansaUTM (watch video) system is a foundation of the development of the U-Space concept which covers safe and effective integration of both manned and unmanned aircraft (UAV). This is the first and the only one in Europe operationally deployed system based on digital coordination of UAV flights and digital management of requests and clearances for such flights.
PansaUTM consists of the proprietary PANSA operating solutions and the system part integrated with the application most popular among drone operators in Poland– DroneRadar. The system allows for fast, digital, non-verbal communication between air traffic controllers and drone operators. Within PansaUTM drone operators can quickly check flight restrictions in the given area, digitally submit flight plan, and receive clearance for a flight if it does not endanger the safety of other aircraft. For the air traffic controllers PansaUTM in turn provides information about UAV flights planned in the airports' area and enables issuing clearances for a flight - as is the case in manned aviation.
As underlined by the Head of UAV Operation's Department Maciej Włodarczyk "this is a huge step forward". – In total, a year after launching PansaUTM system we have registered almost 300 000 unmanned operations throughout Poland: more than registered manned General Aviation flights in the uncontrolled airspace in 2020 – he explains.