The airport of Nice Côte d'Azur just started A-CDM operations. Behind the scenes, the airport operator and the ANSP worked with RESA and ATRiCS. What was ATRiCS' role and scope in this project?
ATRiCS supplied its standard CPDS planning server together with the corresponding HMI (DPSP - Departure Situation and Planning Display, see next picture) and integrated it into Resa's A-CDM system. In addition, ATRiCS was able to support the definition of the Nice A-CDM processes based on the experience from previous A-CDM projects.
The A-CDM concept has been defined by EUROCONTROL long time ago but every airport has specificities. When talking about Nice, the topography, operational model but also the significant part of VIP flights come to mind. What were the specific challenges? How did ATRiCS' PDS adapt to these local characteristics?
The ATRiCS CPDS is based on the Eurocontrol standard processes, and can be adapted to local specifics by configuration, resulting in local expressions being translated to comply with the CDM standard. The special thing about Nice is the significance and the share of General Aviation (GA).
However, the Eurocontrol A-CDM process is geared towards scheduled traffic. The difference between General Aviation and scheduled traffic is that departure is planned differently and is less predictable. The GA ground handler has a different relationship with the pilot. There is no comparable turnaround process in this sense. Off-block times (SOBT, EOBT, TOBT) are less accurate and change more often. The requirement of the airport is to treat both groups equally. We had to make sure that the frequently changing off-block times of the GA do not have a negative effect on the stability of the entire departure sequence. We also had to make sure that the differences between the two types of traffic did not lead to a disadvantage of one or the other.
The fact that the ATRiCS planning algorithm is very robust against fluctuations of the input data was very helpful at this point.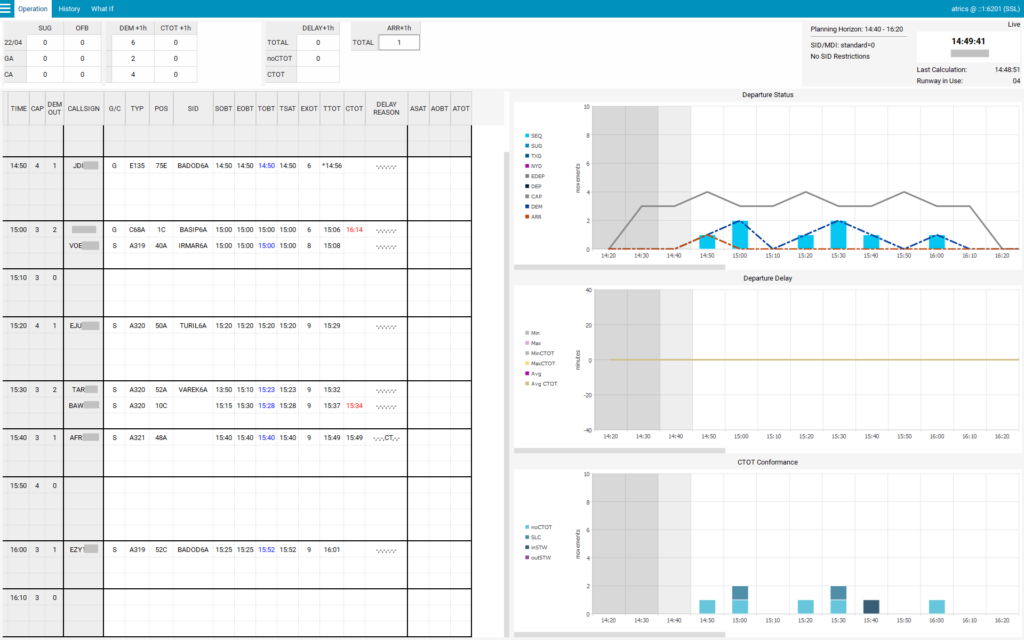 Different airport operators or ANSPs sometimes have different interpretations of the A-CDM milestones. Did this, or other cultural factors represent a challenge in this project?
No, this was not a significant challenge. They are different countries, but they are all airports. Of course, there are differences between DSNA, LVNL, NATS or DFS, but the A-CDM process is European and understood the same everywhere. The differences in interpretation are dialects that are translated by custom configuration.

ATRiCS now provides A-CDM components in various countries. Can you give us an overview of all your operational users? This gives you a unique position to compare how A-CDM is perceived and implemented in different places. Do you see many differences? Does A-CDM equals A-CDM everywhere?
We started 2010 in Germany with Fraport and DFS at Frankfurt Airport. This was followed by Düsseldorf and Stuttgart airports together with INFORM, and then Hamburg airport. In the UK, we are currently working on a project with T-Systems and the Manchester Airport Group to turn Manchester and London Stansted into A-CDM airports. At the same time we are working with Frequentis and LVNL to replace the existing PDS in Amsterdam Schiphol with an ATRiCS solution.
Yes, there are and must be differences in the solutions. The difference in the A-CDM solutions is not so much due to the countries or organisations, but rather to the size of the airports. Frankfurt is more similar to Schiphol than the other German DFS airports. Just as Manchester and Düsseldorf, for example, have many similarities. Every airport has its own specialty. Nice the GA, Schiphol 6 runways with a complex operating concept, Düsseldorf a restrictive night flight restriction, etc..
The task of ATRiCS is to find the right balance between standard software solutions and customer-specific adaptations. If this succeeds, as in the case of the ATRiCS CPDS, all ATRiCS A-CDM customers profit very much from each other, since experience and detailed solutions can be transferred. You do not have to reinvent the wheel.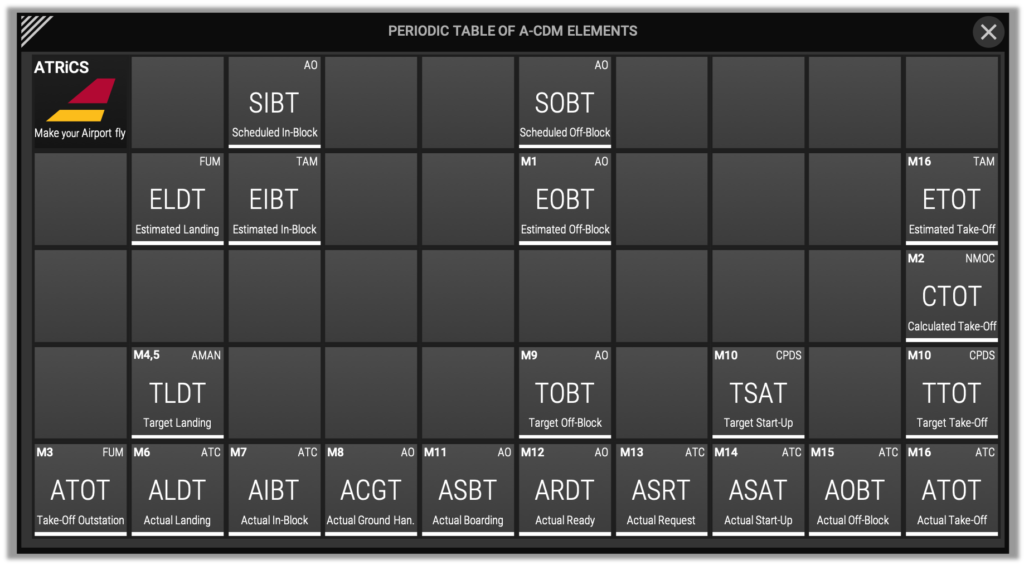 Nice was one of the largest airports not having A-CDM. Now that this is done, what are the next steps? Are other significant airports missing? Will A-CDM now develop towards medium-sized airports? Or will the process evolve towards deeper collaboration models between all players?
We see two parallel directions of development here. On the one hand, the larger A-CDM airports will continue to carry the A-CDM philosophy towards Total Airport Management, in order to manage the airport more strategically and thus use resources more efficiently, further reduce the carbon footprint and avoid delays even under adverse conditions. This is achieved by continuously expanding the planning horizon and by involving more and more partners in the processes.
On the other hand, individual A-CDM concept elements will become attractive for other airports. This includes cargo airports, smaller airports, maybe even very small airports, if they are located in the immediate vicinity of large airports. In the area of remote towers, when several less frequented airports are controlled by one ATC working position, the PDS approach can be used to coordinate the departure demand between several airports.
On a longer term, where do you see A-CDM in ten years? What features are missing? What will new technologies (artificial intelligence, internet of things, …) bring to this part of the ATM world? Which technologies are you keeping your eyes on for the future?
A-CDM is becoming an integral part of an airport. Through A-CDM, a large database is already available today and will certainly be even larger in 10 years. Approaches of Big-Data Analytics can become interesting here. Also in the field of ATC automation more could be possible. If a CPDS is closely integrated with an A-SMGCS, a full automation of the clearance delivery working position is conceivable.
Any final words you'd like to add?
On our side this project was kind of a blueprint how fast and efficient an A-CDM project can be deployed if everybody works well together. Especially the great cooperation with RESA and ACA helped us a lot and also working at the Côte d'Azur was a Nice bonus.
---
About Moritz Strasser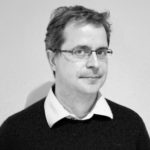 Dr. Moritz Strasser has been working for ATRiCS Advanced Traffic Solutions GmbH in the field of ATM automation since his PhD at the University of Freiburg in 2008. Privately as a pilot and occasionally as a parachutist, he also moves around in the air.
At ATRiCS he first dealt with the topic of Total Airport Management within the scope of a research project (TAMS 2008-2012). He was then entrusted as product manager with all A-CDM relevant ATRiCS products (CPDS, VTTC, DPDS, What-If). Since 2018, he is Head of Product Management and therefore responsible for the whole ATRiCS product portfolio (Digital Tower – TowerPad®, A-CDM & Tower Simulator)
---
About the author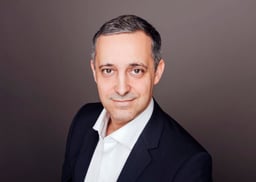 Vincent Lambercy is a freelance Air Traffic Management consultant with over 19 years of international experience in technical, project management and sales roles with various organisations. He is the CEO and founder of FoxATM and the editor of the FoxATM Market Radar where weekly reviews of the ATM, UTM and airport industries are published. Subscribe to the newsletter to never miss an update.