Romanian ANSP ROMATSA recently inaugurated their contingency center. Bogdan Bondor did lead this project and discusses it in this post.
FoxATM: ANSPs are familiar with redunda systems and fallback or even emergency systems but only a few have contingency solutions. What were the reasons for ROMATSA to build a contingency center?
ROMATSA is the Romanian Air Navigation Service Provider which assures the air navigation services within Bucharest FIR. Our main goal is to provide safe and continuous air navigation services within the designated airspace.
Within Bucharest FIR, ROMATSA provides the services through one ACC, three APP and sixteen TWR units. In all of these air traffic units the support ATM infrastructure which is used for the provision of air navigation services consists in: one main system, a back-up system with similar functionalities, and a fallback system with less functionalities. All of these three systems are coming from different suppliers.
In order to provide within Bucharest FIR continuous air navigation services for the main air traffic, it was decided, as part of our Contingency Strategy, to put in operation a new Contingency Centre.
FoxATM: Which is the role of this new Contingency Center? Which hazards does it mitigate?
This new center was designed to assure the service continuity for ACC and APP Bucharest which provide the air navigation services for the main air traffic within our designated airspace. This contingency center will be activated in the case of unavailability of the main infrastructure (systems, operational rooms etc.) used day-by-day in normal operations for these two units.
FoxATM: Is the contingency center located in the same building as the main center and dependent on some common infrastructure or is it totally separated?
This new center is co-located in the same building with the existing ATM facilities for the above-mentioned units, but contains different support infrastructures.
We opted for this co-located solution due to the fact that it offers significant benefits in contingency planning because staff does not need to be relocated during the emergency phase of an incident. It also provides other benefits in terms of the maintenance and / or facility management of infrastructures that are associated with existing facilities.
FoxATM: In case of activation of the contingency center, is the plan to have a seamless transition or will the airspace first be closed from the main center and then reopened (with capacity restrictions?) from the contingency center? How long does it take to move operations there?
According to our Contingency Strategy and with the procedures which are in place, we assure a seamless transition from the main facility to the contingency facility without any disruption period. This transition is planned to be done in less than 15 minutes.
FoxATM: What did drive the choice of system suppliers for the contingency center? Did you get the same as for the main center or did you select a different provider?
We have to mention that since April this year we are operating a new cutting-edge main ATM system, so this system is very new. As the main ATM infrastructure for the new contingency center we use a clone of the back-up and fallback systems used today in the normal operations. We choose this approach because these systems are not-so-old, robust and verified.
FoxATM: Can you detail the timeline of the project as well as some info about the center itself (i.e. number of sectors, working positions, ...) ?
The project was started in January 2018 and was completed in April 2019.
This period covers the design of the center, installation of all the systems, testing of the entire facility, designing and documented the technical and operational procedures, training the related personnel and getting approval from Romanian Civil Aeronautical Authority for putting the new center into service. Since June this year, the new Contingency Center is fully operational.
This new Contingency Center was designed to assure the service continuity for ACC and APP Bucharest which provide the air navigation services for the main air traffic within Bucharest FIR.
---
About Bogdan Bondor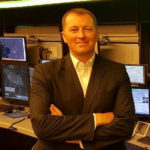 Bogdan has been working as Project & Program manager within ROMATSA since 2011. Under this umbrella he coordinated or directly managed several big projects. The most important one was the ATM2015+ Project whose purpose was to implement in Romania the new Air Traffic Management System. Based on this experience, he developed a new technique called sAgility, to implement an ATM system using an agile approach.
Bogdan has a considerable experience in management and strategy development and implementation, both in state-owned and in private companies. As a management consultant he participated in several organizational development projects and for nearly 15 years he likes to teach project management courses.
---
About the author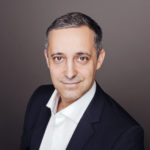 Vincent Lambercy is a freelance Air Traffic Management consultant with over 19 years of international experience in technical, project management and sales roles with various organisations. He is the CEO and founder of FoxATM and the editor of the FoxATM Market Radar where weekly reviews of the ATM, UTM and airport industries are published. Subscribe to the newsletter to never miss an update.