2021 is just around the corner and even if 2020 was hard, we are ready for one more year. FoxATM was created on the 1st of January 2018 and every new year is also a company anniversary. In 2020, we launched our new website and introduced our market intelligence services... and then came COVID. It was a shock and a game changer but we are still here and you can count on FoxATM in 2021.
The three pillars of our activities will remain the same:
Consulting in air traffic management
ADS-B and surveillance data analytics
Market intelligence services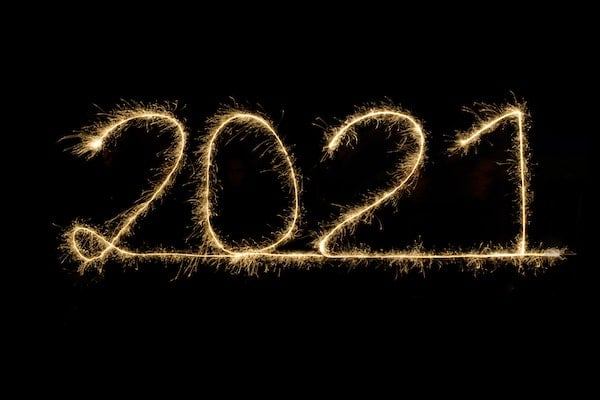 Photo by Moritz Knöringer
Consulting is an important part of our activity and we will keep supporting our ANSP and industry customers in small and large projects. 2020 was under the sign of the drone detection tests project of DFS Deutsche Flugsicherung in which FoxATM played an important role.
Some of our works on time-based separations and the so-called LORD or "intelligent approach" got suspended because of the traffic drop, but this will come back at some point.
We also had smaller projects and we like mixing projects of all sizes. Don't hesitate to get in touch if you need support with your ATM projects in 2021.
Our ADS-B and surveillance analysis tool Foxbox proved useful in 2020 again and we'll keep developing it in 2021. The value of ADS-B data and the numerous use cases it can have is still under-evaluated and our toolkit helps turning data into insights. New developments will come in 2021 and we look forward to this. Some software components we developed lately could even become available with an open-source model.
Last but not least, our market intelligence services known as "Market Radar" will also keep growing. We believe that information is important and shall be easily available to all market players. This is why we run a free weekly newsletter with news from the ATM, UTM and airports industry and also post daily on our linkedin page and on Twitter. We will keep adding new sources of information, improving the processing and extend our reach, in particular outside of Europe.
Helping companies find partners, customers or suppliers is part of the DNA of FoxATM and we are in this for the long run. Our latest weekly review was number 80 and we did not miss a single week this year. Consistency is one of the keys to trust and trust is a key element of our business.
So count on FoxATM in 2021 and never ever hesitate to get in touch - we love networking.
Happy New Year!